Taplanes click and lock demountable products allow for quick and easy installation and flexibility in the construction program.
They are structurally independent and self supporting.
Design Features & Options
Understand, Consult and Create.
We provide independent, impartial advice, with the internal components incorporated being of the clients choosing.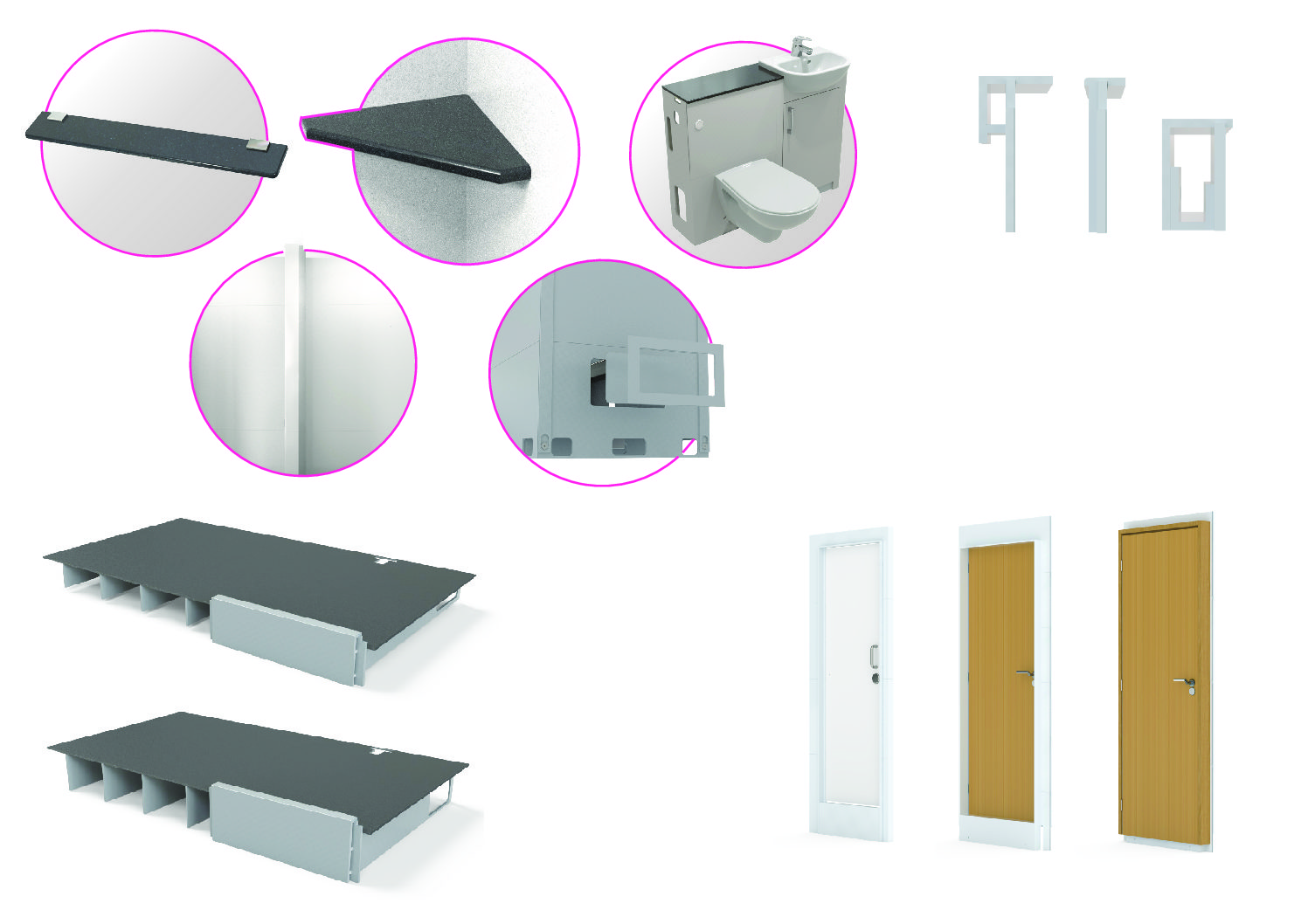 Our trusted, long term suppliers
We have strong relationships with our long-term suppliers and value these trusted partnerships. We supply branded shower fitments & sanitaryware and use our UK supply chain for spares and service with warranted guarantees.
Our Reviews
Town Farm Ivinghoe

We first met Taplanes at an expo, we were so intrigued by their products that we arranged to view a previous installation at Cambridge University. The longevity of the Cambridge showers was super impressive so we decided to invest in 6 shower pods for our campsite.Dan and the rest of the team were extremely helpful in the design stage of the project and adjusted the products to suit our requirements as a campsite (we required push button non-concussive controls to save water).During installation there were some teething problems but this is to be expected on a larger install and Taplanes worked hard to remedy them.The end result is fantastic: stylish, user friendly, extremely durable, completely water-tight and most importantly free of grout/silicone so nearly completely maintenance free!Soon afterwards we also invested in a disabled accessible wetroom for the campsite. Again we've been really happy with the end result.The products aren't cheap but they are great value.Thank you Taplanes!

7/29/2021

James Gibson

My wife and I visited the factory when we lived 10 minutes down the road. We explained that we were moving to Cornwall we were made very welcome and shown around the showroom and factory. We picked what we wanted and said we would email them the dimensions when we moved in. The quality is excellent and the price very reasonable I think it only cost about £65 to get it to Cornwall. I will say get a good plumber before you buy one which is not easy in Cornwall but that's not Taplanes fault.

7/26/2021

John Sharpley

A wonderful company to deal with. They produced a marvellous bathroom pod for Mona on her 100th birthday. Almost a year later she's enjoying the wet room with thoughtfully placed elegant stainless steel support handles. A high quality service supporting a high quality product 😊. John Sharpley

7/26/2021

Sean Birdsall

Great solution to a problem we've tried multiple times to solve. Great company to work with , enthusiastic with an attitude of nothing being too much trouble. All our solutions have been bespoke ones and the team at Taplanes have solved them. I really couldn't recommend them enough and we will be using them for all our jobs going forward.

7/26/2021

Andy Jones

Have fitted Taplanes cubicles for numerous years they are the best for hard wearing. After five years constant use they are still as good as the first day installed. Didn't use silicone sealant (as per instructions) so never needs maintenance. The quality is second to none and I highly recommend them.

7/26/2021

Colin Midgley

We needed to install a shower, toilet and handbasin into a Listed Building. There was no way in which we would have been allowed to disturb the structure or create a permanent installation which would affect the integrity of the core building.Taplanes came up with the answer, a fabulous shower cubicle with shower, wc and handbasin, which we were able to station within an upper hall and connect up. In Listed Builder terms, it was no different to a piece of furniture like a free-standing wardrobe might be.Job sorted!

7/26/2021

Doug Fern

Taplanes was recommended by our plumber when we wanted a new shower cubicle installed. We visited the factory/showroom and was very impressed with the service we received, the price quoted (excellent value) and the quality of the product.The cubicle and fittings have been installed for over 15 years now and still looks good. No maintenance has been needed apart from cleaning.I'm not sure what current prices are but I would have no hesitation in recommending Taplanes units.

7/26/2021
Did you know...?
We can manufacture anything out of polypropylene...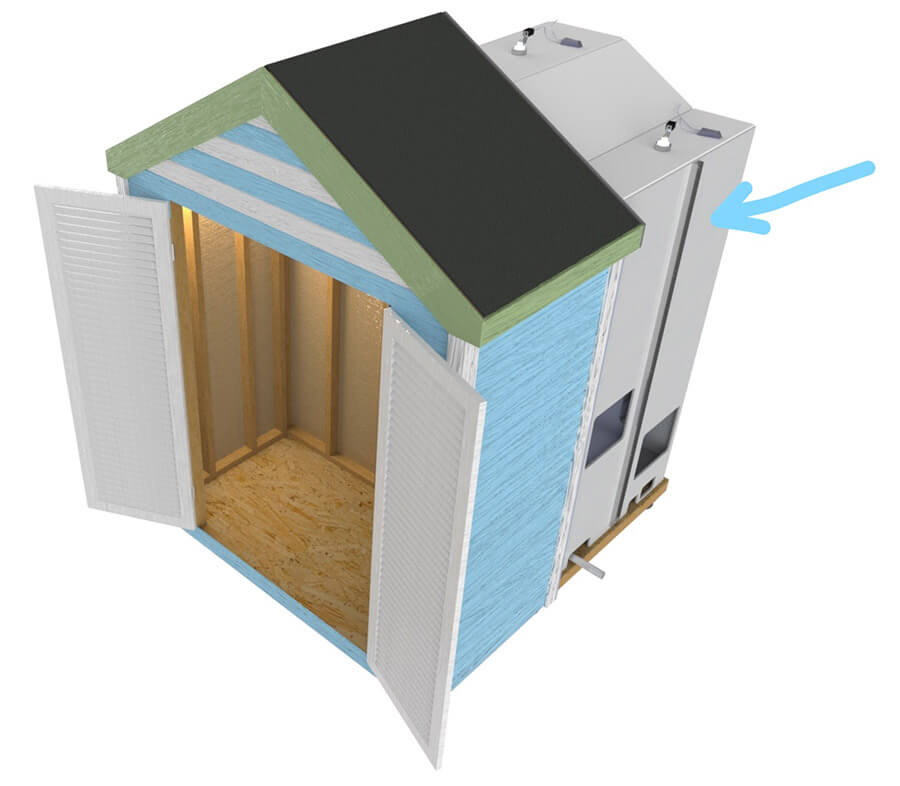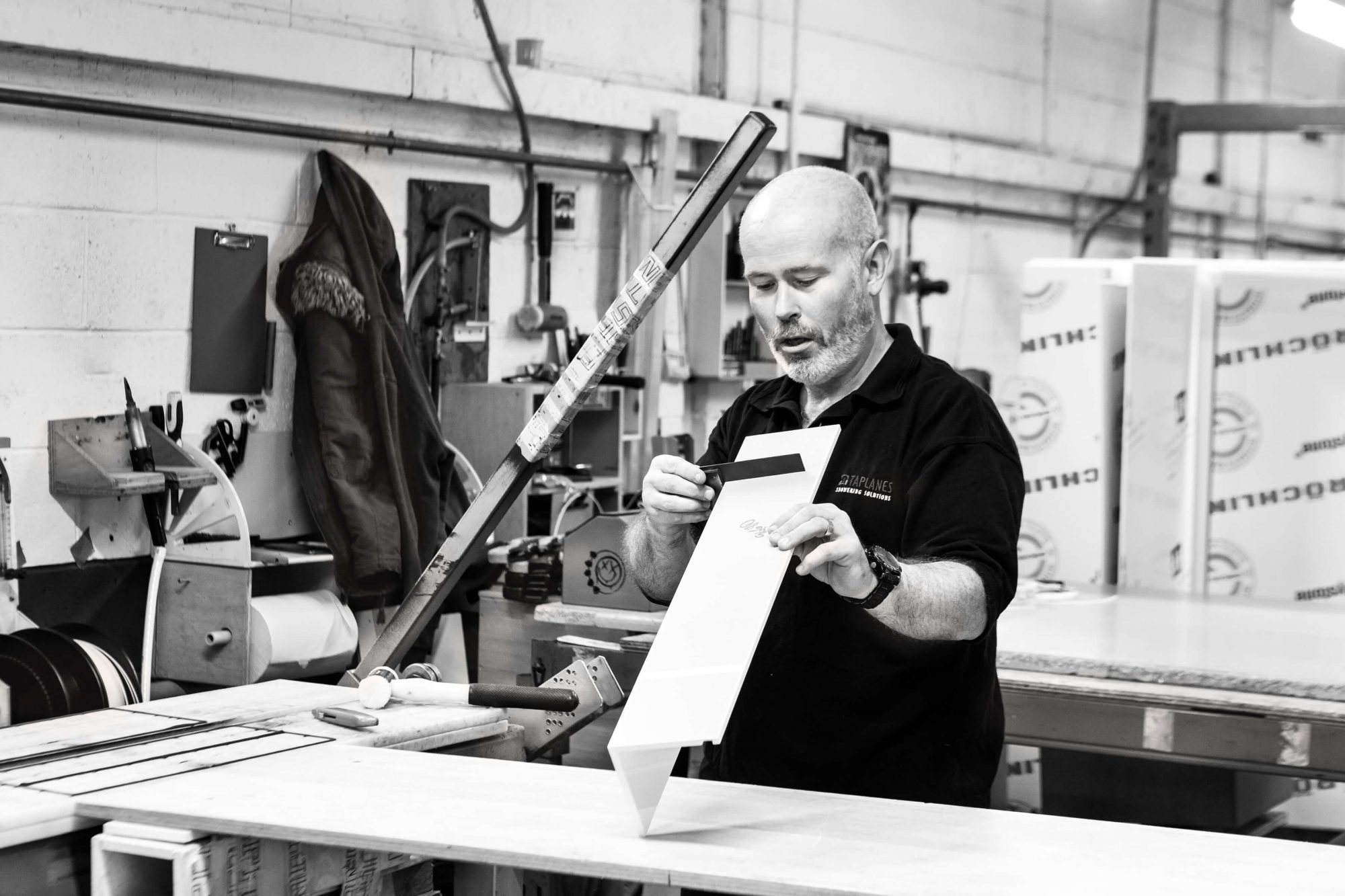 We have worked with many clients in numerous locations across a wide range of sectors over our 40 year history. There are so many projects that we're proud of...
Want to know more?
Have a query you can't find the answer to? Like what you see and want to know more?