It's our People Who Make the Difference
Taplanes designs and makes great products, however we are only as good as the people who work here. From the people who have been working here for 30 years to our more recent graduate design engineers, our amazing workforce is committed to designing, manufacturing and delivering first class products and customer service.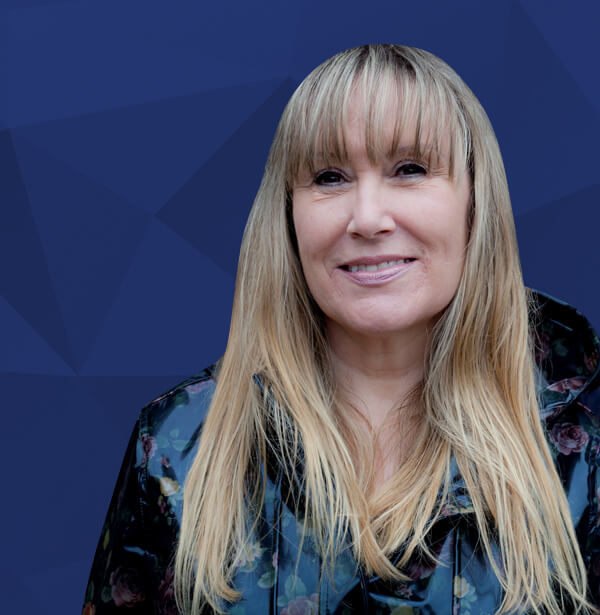 Tracey Phillips
Managing Director
After starting working life as a chemist, longer ago than she….
Find out more
…cares to admit, Tracey has worked in so many organisations and sectors that she has a draw full of t-shirts from having 'been there, done that'.
She fell in love with Taplanes a couple of years ago and like Victor Kiam (showing her age here), she loved the company so much she bought it. Being MD at Taplanes is never dull and by Thursdays she looks forward to her Fridays when she gets to spend some precious time looking after her granddaughter.
When she isn't busy looking after Taplanes or her large number of children, she tries to avoid watching NUFC play, goes to lots of live music gigs, scuba dives with the fishes and gets into trouble with girlfriends who are old enough to know better.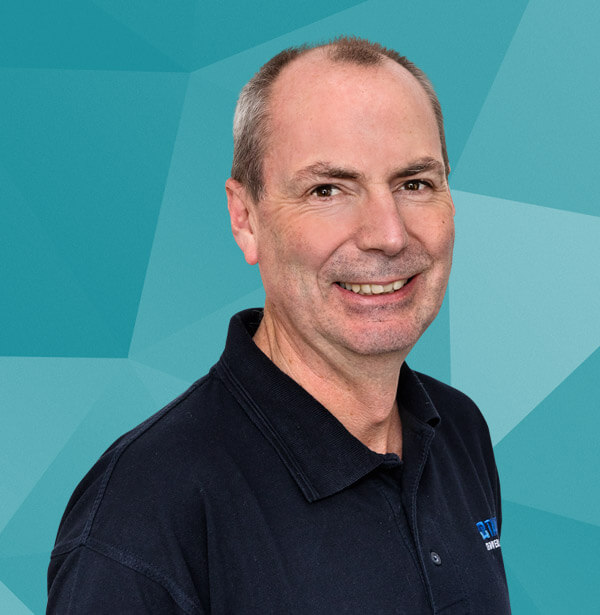 Jon Frewin
Director
Jon is an accountant by profession, but he is far from boring….
Find out more
….His dry sense of humour and dead pan delivery often leaves people wondering did he mean what he just said?!
Unsurprisingly, Jon chose to work in business rather than in professional services, and in a career spanning 30+ years, he has served as Group Finance Officer in multi-national businesses, been involved in improving operations using Six Sigma and lean manufacturing, and overseen dozens of acquisitions in multiple countries.
He now looks after the numbers at Taplanes and as co-owner he represents us at corporate golf events!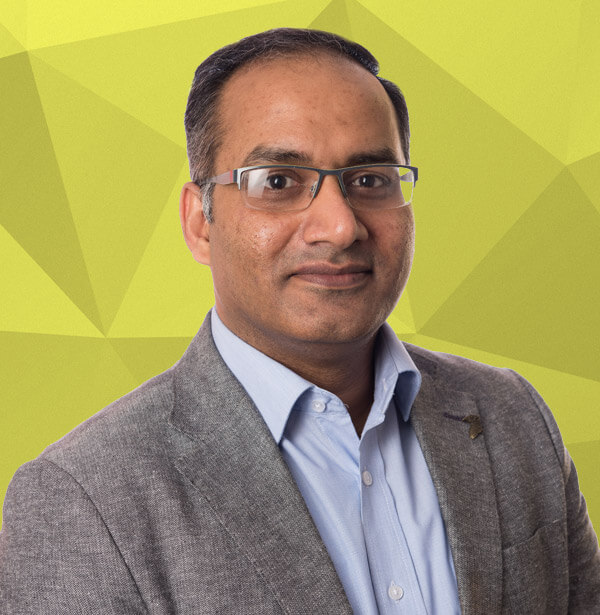 Tony Alex
General Manager
The international man of mystery… when will we know more?….
Find out more
….looks like he'll have to remain a mystery for now!….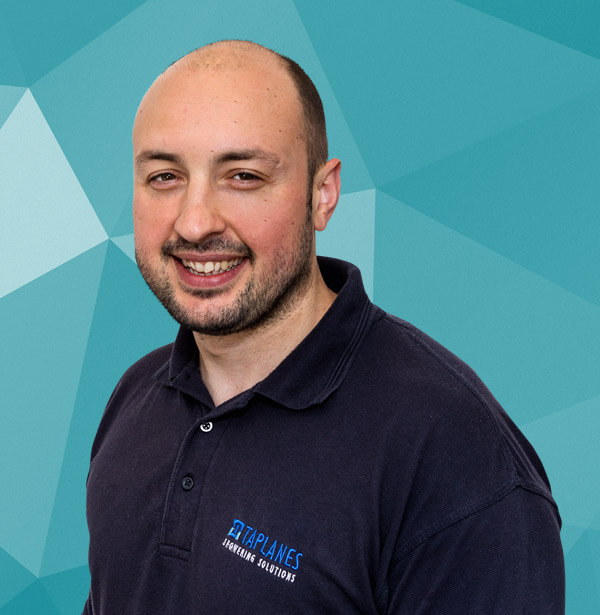 Nick Casiero
Sales Engineer
Nick joined Taplanes in 2007 and was for many years….
Find out more
….one of our most skilled and experienced fabricators but is now putting his vast experience of making the product to good use – by moving into specifying and selling them! He has always enjoyed supporting the design team to build prototypes and new products and when the need arises, offers customers on-site support; so this is a natural transition for him.
Outside of work, Nick loves spending time with his family and teaching his kids all about Italian food just the way he was taught. Born in North Yorkshire but fluent in Italian, he likes his football, enjoys keeping fit, is a boxing enthusiast and has a passion for drawing.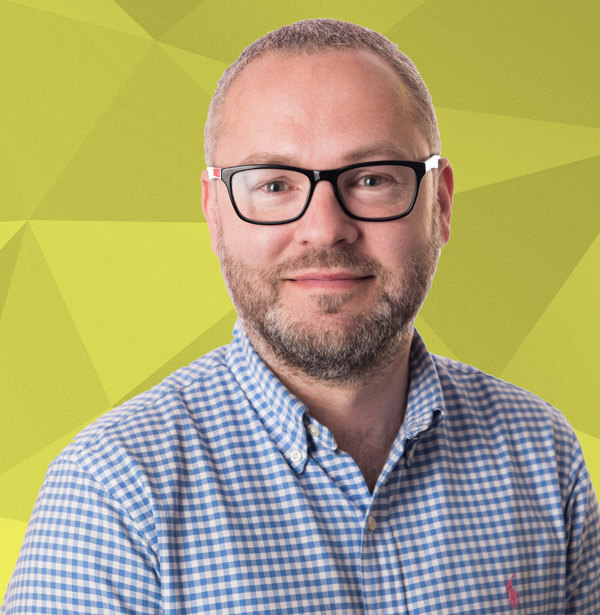 Jonathan Braunton
Sales Engineer
Having worked at Taplanes since 1943, Jonny knows….
Find out more
….everything there is to know about modular bathroom solutions. He combines his extensive technical product knowledge with his love of socialising and the line between work and play disappeared long ago!
From sharing a bag of Pink Ladies, a box of fancy biscuits, a day at the cricket or clad in lycra whilst out cycling; his clients become good friends and lifelong customers. When he isn't sorting out showers and making new friends, he likes to spend time with his wonderful family, watch a few movies and stay active.
His favourite colour is green – unless it's an apple, and his lucky number is 13.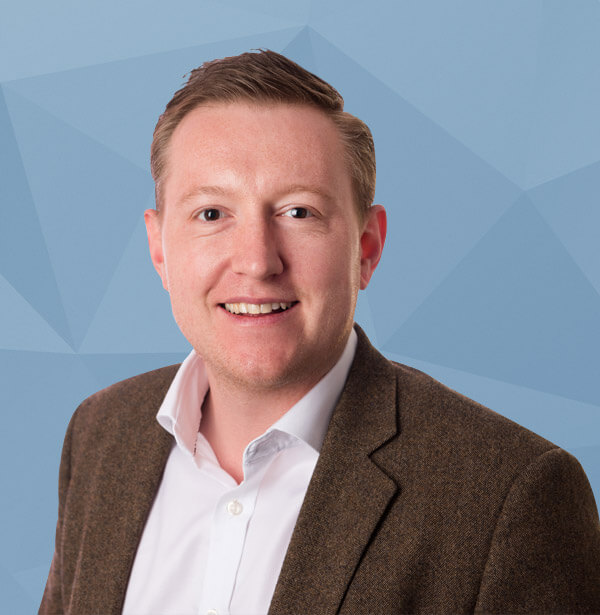 Dan Wilkinson
Sales Engineer
Born with a plastic spoon in his mouth, Dan, also known….
Find out more
…. as 'The Wizz Kid', only experiences brief moments of shower-free thoughts when endorphins, caused by extreme exercise or alcohol consumption, overwhelm him.
Dan lives for the buzz of a successful showering solution and immediately falls in love with those who supply shower-related problems to feed his addiction. An odd child, he started working at Taplanes in the noughties, straight out of nappies, and hasn't been the same since….. neither has Taplanes!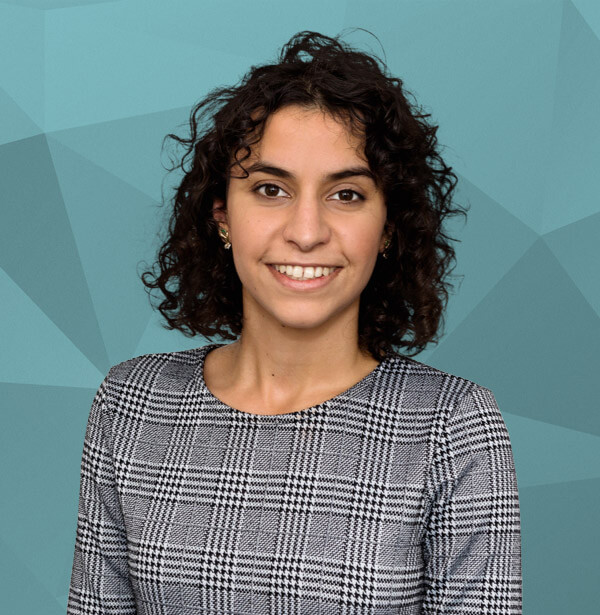 Ria Markides
Sales Engineer
Ria is the real deal – a superbly talented product designer….
Find out more
….whose skills belie her young age.
Hailing from Cyprus after leaving South Africa as a young child, she has sacrificed the sunshine to live in North Yorkshire, designing and selling the next generation of modular bathroom pods.
Ria is best known for her love of technical design, Mexican telenovelas and grilled halloumi. She is a great addition to the team and has honed her skills as a referee in the daily 'meeting of minds' of Tomasz and Neil!! Following completion of her graduate scheme at Taplanes, Ria has now joined our team of sales engineers.
Sales Support & Marketing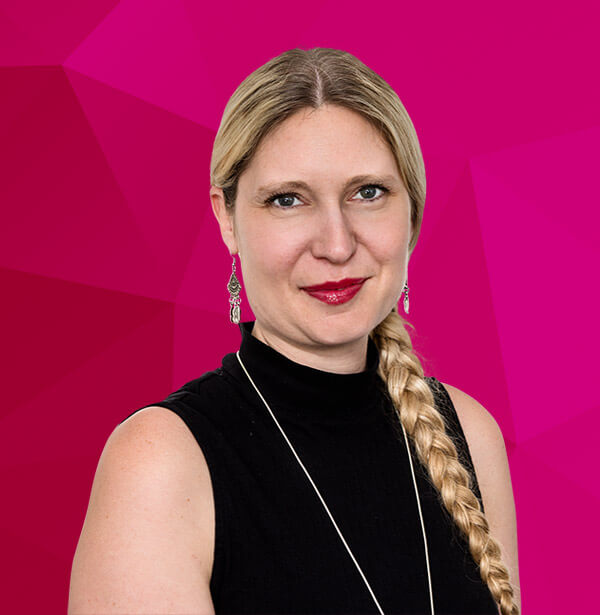 Olivia Sparnenn-Josh
Sales Support Administrator
Joining in 2008, Livvy's sunny disposition keeps us all smiling….
Find out more
….Livvy is amazing – she is one of those people who can turn her hand to anything; be it sales or marketing admin, assisting with the prep for exhitions, arranging deliveries, preparing quotes or credit control – she is fantastic at getting money out of people!
When she isn't working at Taplanes…..or running around after her 2yr old!.. she performs with the band 'Mostly Autumn', with music being a great passion. Leisure time is enjoyed camping in the Lake District or going to the gym.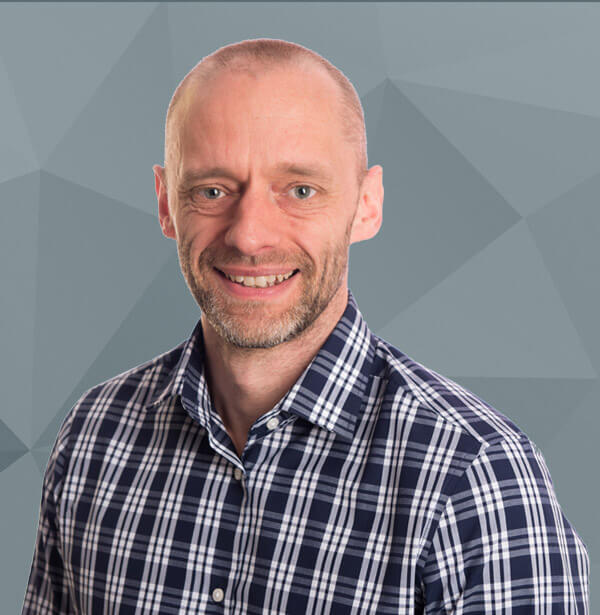 Craig Stephens
Sales Support Manager
As you might have guessed, Craig prepares your technical quotes, ….
Find out more
….processes your orders, deals with your queries and co-ordinates all things sales and IT related.
He is super intelligent, very handsome, loves online Excel and is a long suffering LUFC supporter…. but we reckon only one of these things is probably true.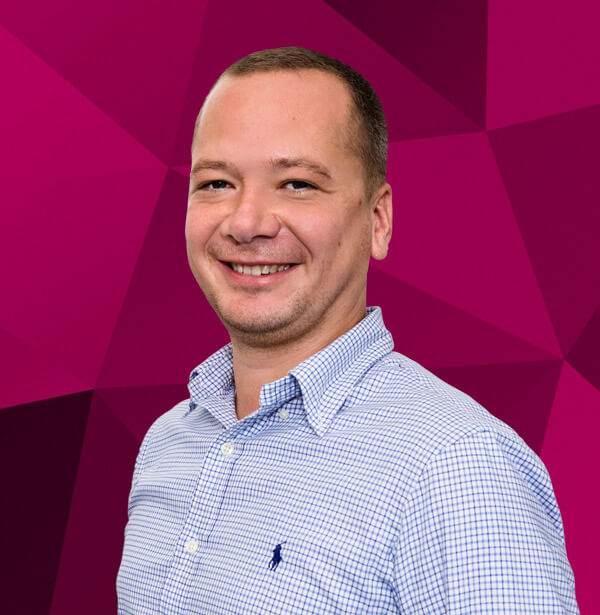 Tomasz Woznica
Technical Manager
Tomasz has been with Taplanes since 2008, although he…. .
Find out more
….is another boomerang employee, who briefly left then returned after realising how great Taplanes really is!
With a wealth of experience in Taplanes modular bathrooms and assisting to implement new products, Tomasz is now working with our new design engineers to support the next generation of innovative Taplanes product designs.
Other than his passion for history, Tomasz is interested in the best use of small living spaces and loves a design challenge. He created a wonderful 'Manchester bee' shower base design but dreads Tracey coming up with another of her creative ideas.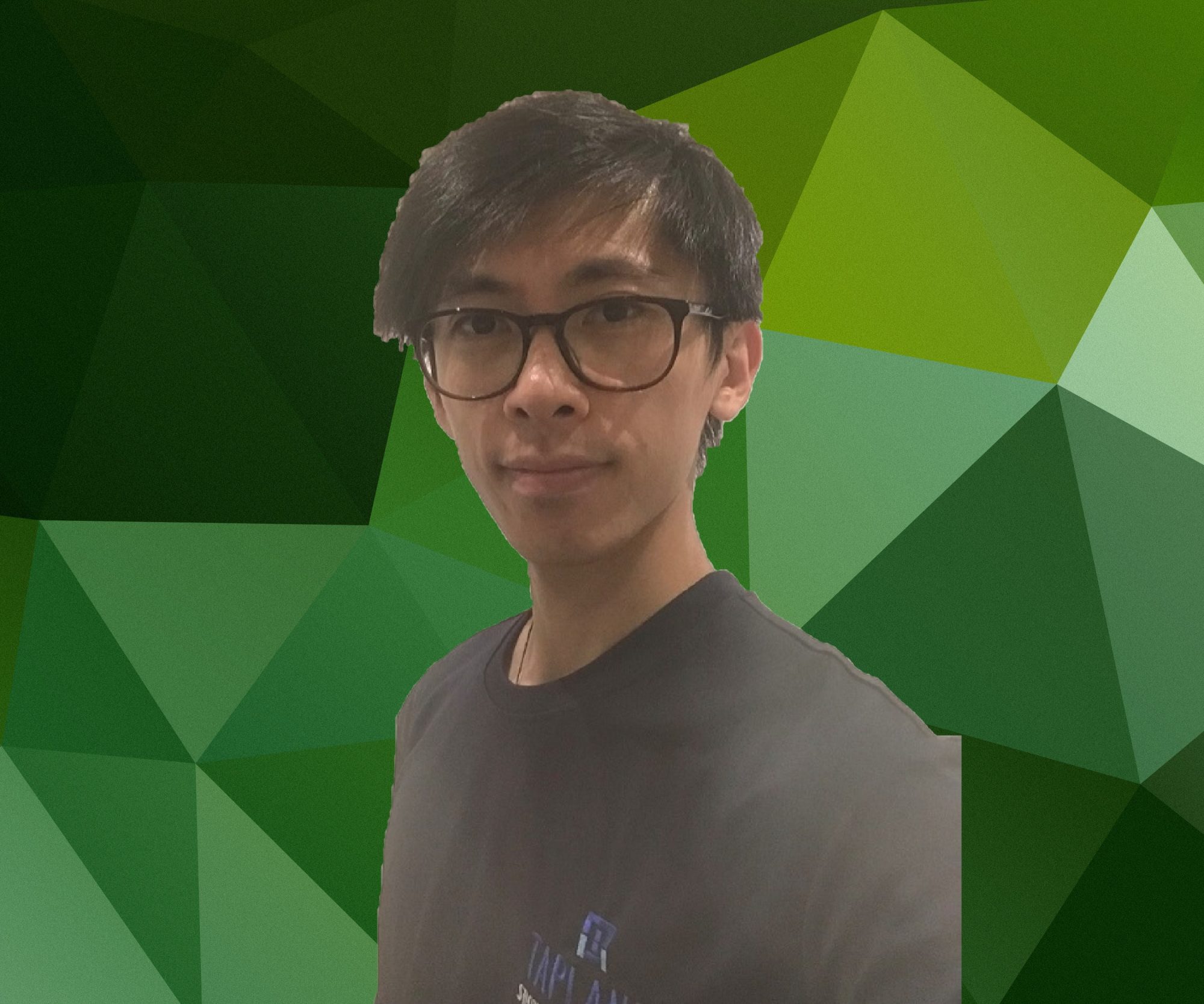 Stephen Chung
Design Engineer
Stephens main aim is to create new designs and products…..
Find out more
….using his previous experience in both Commercial Kitchen design and Product design
Stephen is a massive car fan, Petrolhead as most people call it. He currently owns 4 cars and is massively into the Drift scene. He is looking to get his drift cars ready to enter some drift competitions in the future. He says nothing is more exciting than entering a corner sidesway.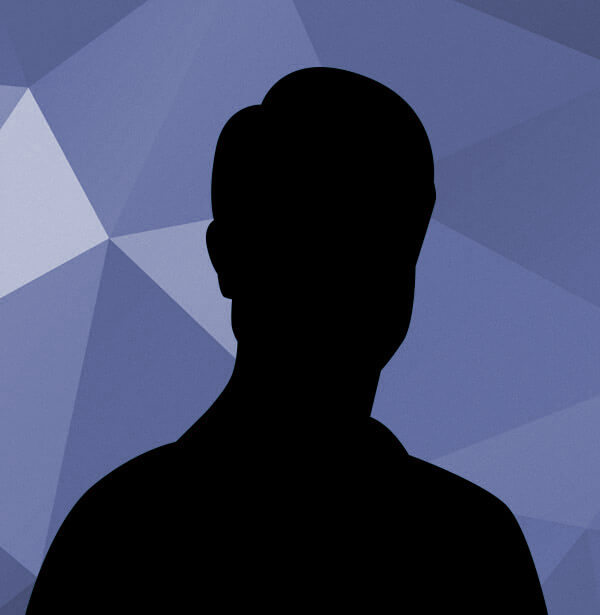 Tim Sippel
Design Engineer
Tim is an absolute whizz when it comes to Driveworks….
Find out more
Having extensive experience in this field, he openly admits that he wants to automate everything.
Outside of Taplanes, Tim can be found cycling and making elaborate sandwiches.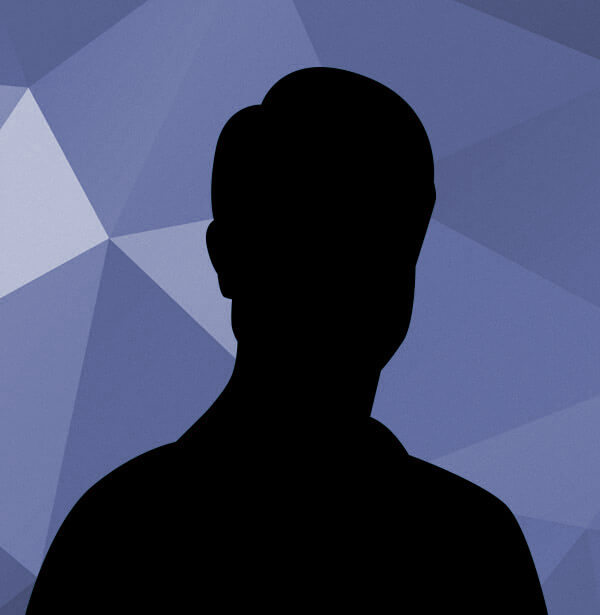 Joseph Mansbridge
Graduate Design and Manufacturing Engineer
Find out more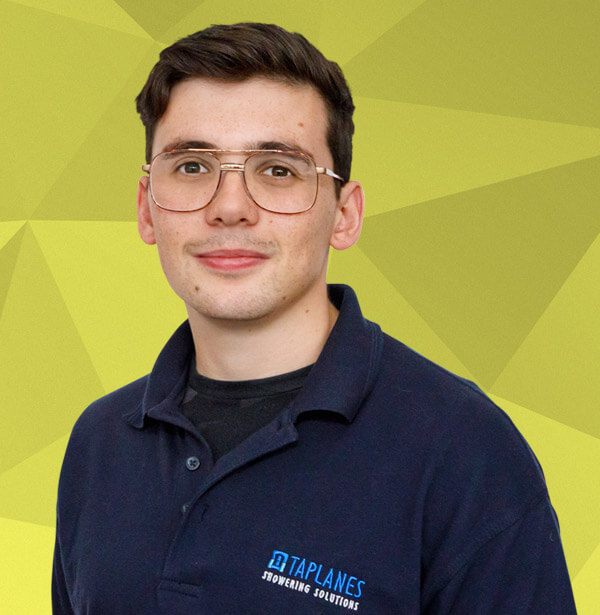 Dominic Matthews
Design Engineer
Dominic is a smart young creative with the desire to innovate….
Find out more
….and solve problems (the bathroom design variety, he's not some kind of life guru). He is looking forward to learning and developing new ideas and products within the markets of 'podular' design.
A fair-weather cyclist and keen sportsperson, he is in regular need of showers, hence has vast experience in this area. An avid holiday- goer, he has experienced a range of global bathroom solutions, from holes in the ground, buckets of water or even cups….. to the pleasures of luxury bathtubs with heated flooring.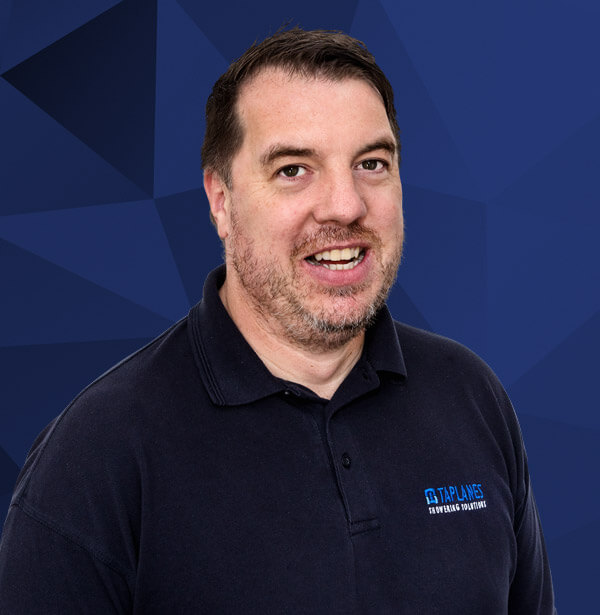 Neil Murfitt
CNC Programmer
Neil has worked at Taplanes from the year dot and after….
Find out more
…. 29+ years, is the longest-serving employee!
He programmes the CNC machines and recently programmed a fantastic 'Manchester bee' designed shower base; although he swears that it looks more like a wasp – we told him to buzz off.
Away from Taplanes, Neil loves riding Italian shopping bikes, better known as Vespa and Lambretta scooters. He owns 3 and would happily buy more but his wife won't let him. Like Craig, Neil is also a long-suffering Leeds supporter.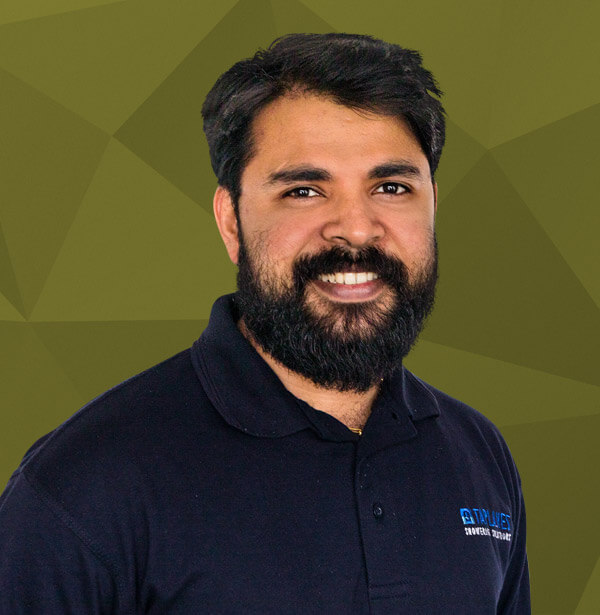 Abin Joe Jimmy
Design & Programming
Abin completed a mechanical engineering degree in….
Find out more
….Kerala, India and worked abroad as a design engineer before joining Taplanes earlier this year.
He is quickly broadening his knowledge of CNC machine programming and is looking forward to using his technical knowledge to contribute to the design of the next generation of Taplanes modular bathrooms.
Abin is awaiting the imminent arrival of his first born, and is preparing for fatherhood by trying to get as much sleep as possible before the baby arrives!
Purchasing, Processes and Finance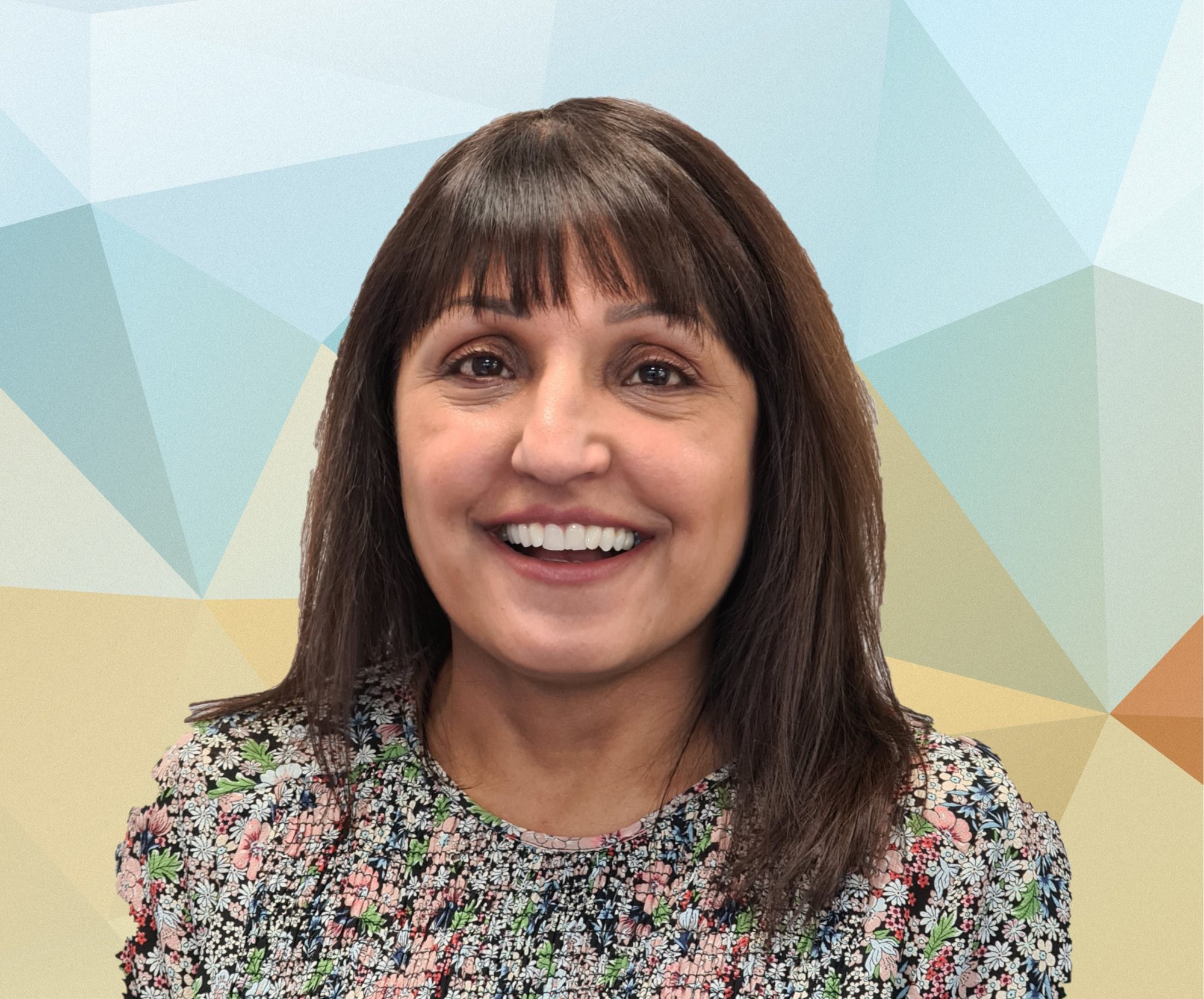 Sonya Patel
Accounts and Office Administrator
Sonya is one of the newest additions to the Taplanes team……
Find out more
……….joining us in 2020. Prior to last year, Sonya worked in Accounts/Finance and HR for the best part of 25 years. During this time she spent 10 years as an Office manager and 3 years as a finance Governor for a primary school.
In her spare time Sonya enjoys relaxing through Yoga and Reiki and going for long walks.
She can also be found sampling the odd Gin or two! – all adding to the relaxation of course!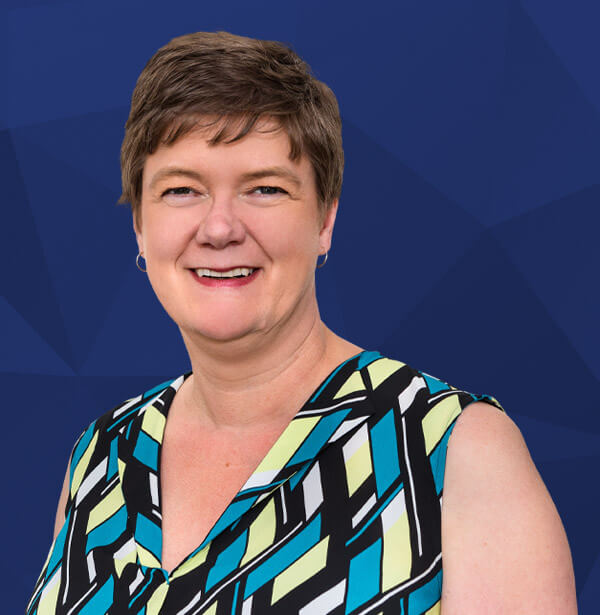 Joanne Woods
Purchasing Manager
Jo used to own a bar on the Costa Del Sol….
Find out more
…but missed sunny North Yorkshire so much that she moved back. Spain's loss was our gain – Jo joined in 2006 as a temp but she loved it so much she is still here!
She works closely with our suppliers and is often seen pulling out her hair whilst chasing up door and shower panel deliveries or counting items in the warehouse when things mysteriously go missing on site, only to turn up 3 days later.
A dab hand at DIY, she enjoys doing up her house (no doubt whilst listening to music), gardening and going for walks or relaxing with friends and a glass of cider.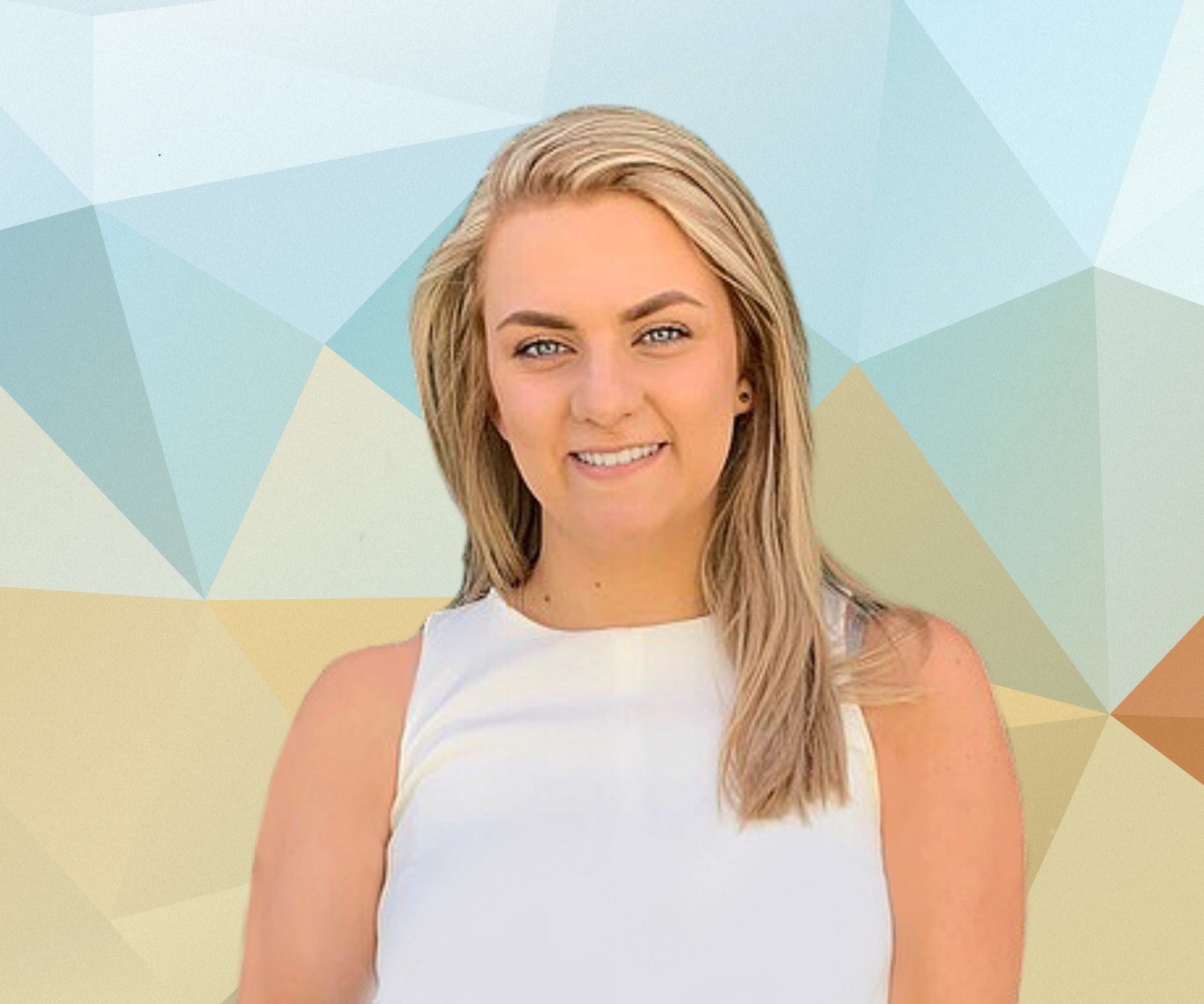 Catherine Wicks
Graduate Project Manager
Catherine joined us this year following the completion of her masters degree…….
Find out more
….during the Covid-19 pandemic. Catherine is working together with Jasmine our Design and Manufacturing Engineer to streamline the business processes and inspire a culture of continuous improvement within Taplanes.
Catherine has a wonderful positive attitude and her bright and bubbly personality keeps everyone smiling. Her creative flair with baking keeps everyone's tummies happy too.
Although originally learning to skate at 9 years old she has only just recently picked up lessons as an adult. She truly loves skating as it's the closest feeling she will get to flying (as she will never willingly jump out of a plane). When it comes to shopping Catherine adores clothes, she says that the confidence a nice dress and pair of heels gives you is second to none.
Factory
Production, Fabrication and Machine Shop Managers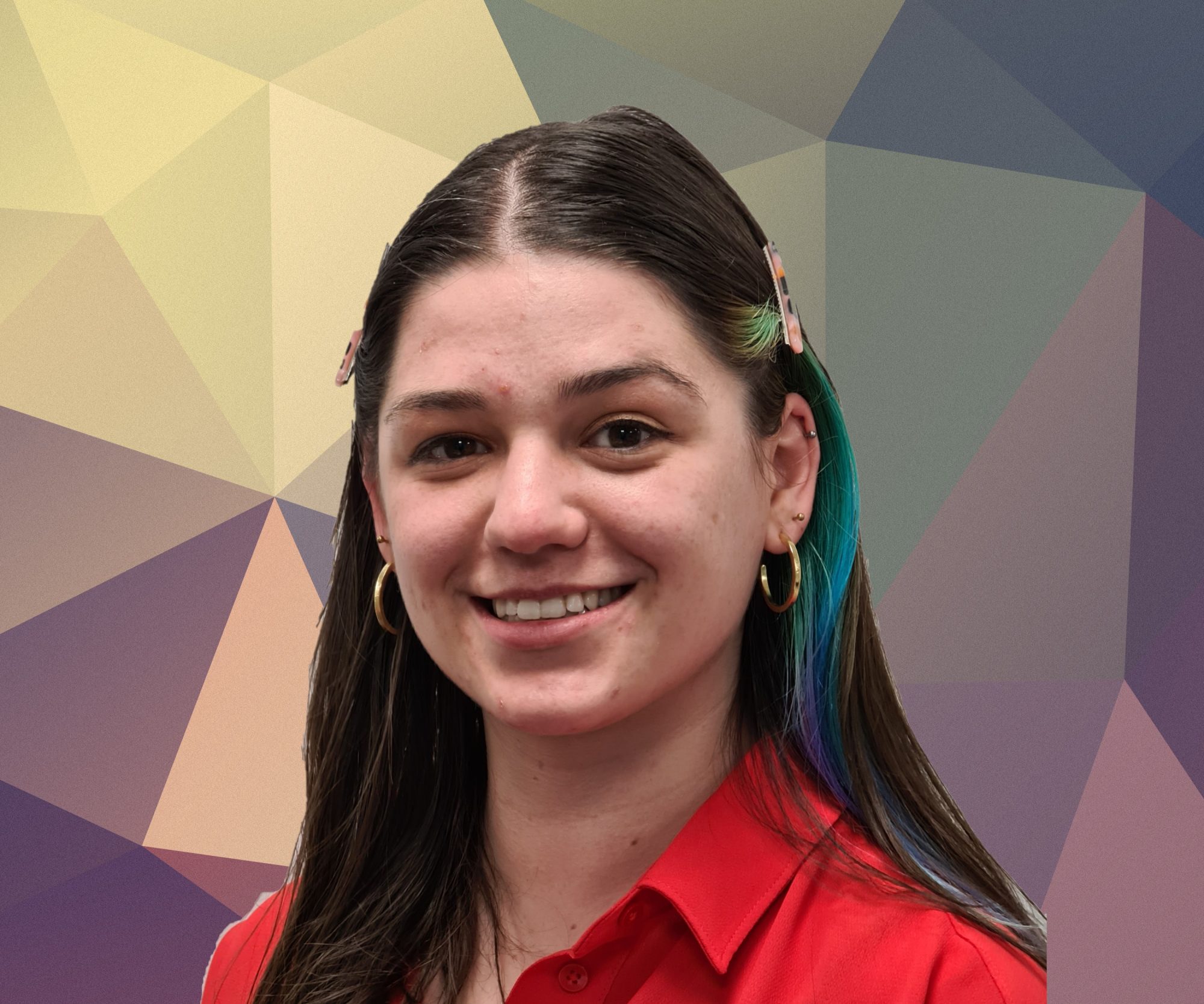 Jasmine Taylor
Production Manager
Jasmine joined the Taplanes team in 2020…..
Find out more
….having moved back up to Yorkshire from working down in Hampshire, Jasmine grew up here but moved away!
Jasmines job role is maintaining the health and safety in production, helping with improving the processes and production and assisting Tony our General Manger
She loves walking in the dales, running and meeting up with her family who are a lot closer now. She also loves baking even though she says not everything turns out right. Her best recipe is her mums lemon drizzle cake.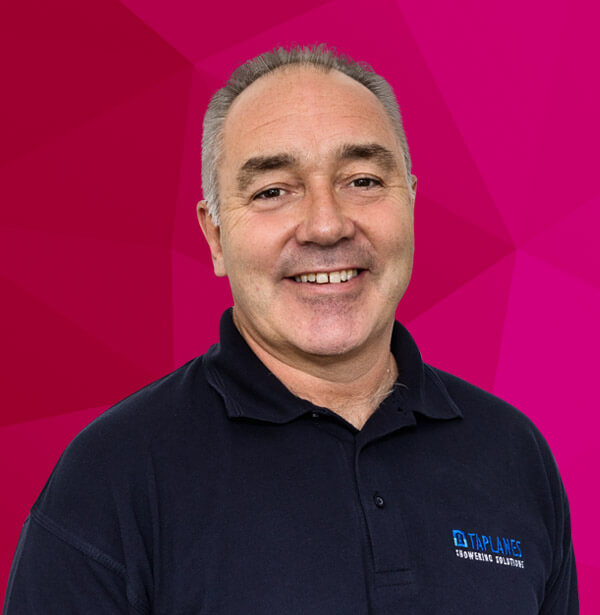 John Harrap
Machine Shop Manager
John joined Taplanes in 2008 & having read the other bios….
Find out more
….it looks like 2008 was a good year. As Foreman, John runs the machine shop with the efficiency of the British Army!
When he isn't co-ordinating the machine shop, training people or supporting the General Manager, he likes to cycle home and spend his time away from work looking after his family and having fun with his 4 grandchildren – he doesn't look old enough!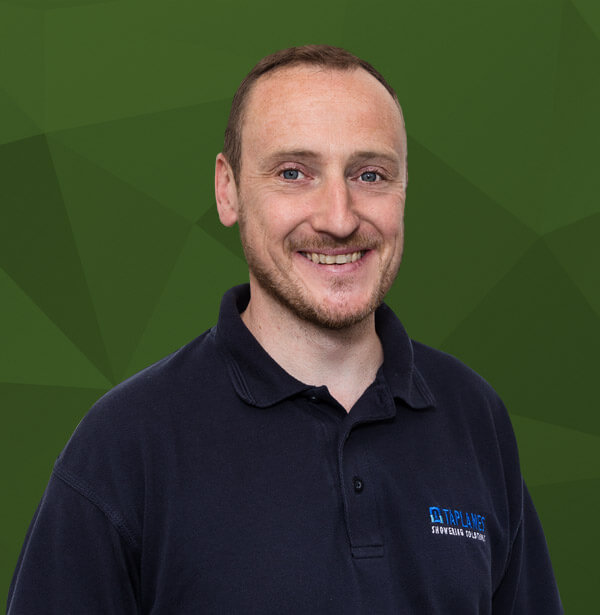 Jimmy Baxter
Fabrication Manager
Joining Taplanes in 2004 and working his way up to….
Find out more
….be a senior fabricator, Jimmy is yet another of our most skilled and experienced fabricators who enjoys supporting the design team to build prototypes and new products and offer customers on-site remedial support.
In his spare time, when he gets the chance to escape the kids, he likes to go wreck fishing of the North East cost for some peace and relaxation.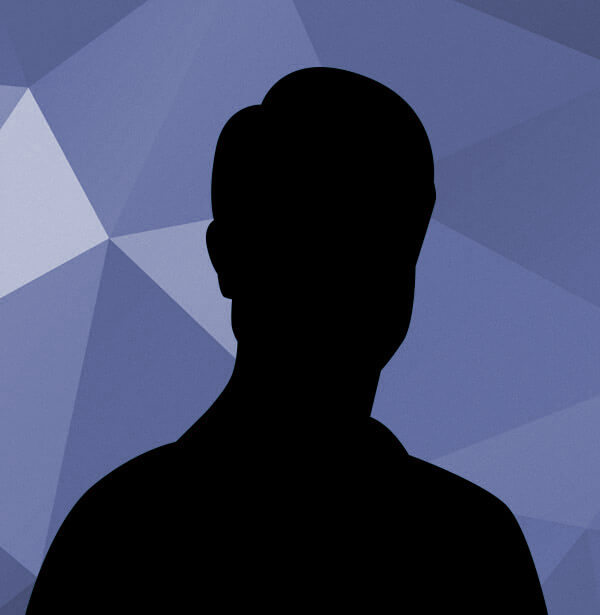 George Nickson
Quality Engineer
Factory
Production Fabrication and Machine shop Team Leaders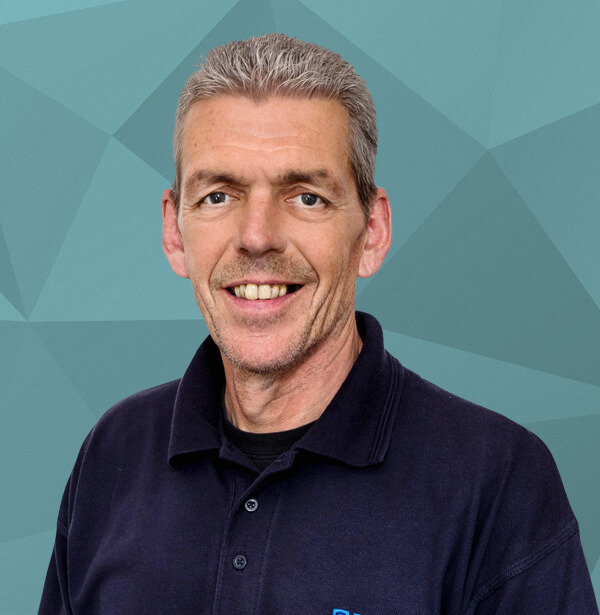 Neal Whitmore
Supervisor
We'd like to know more too but he's enjoying a well earned break….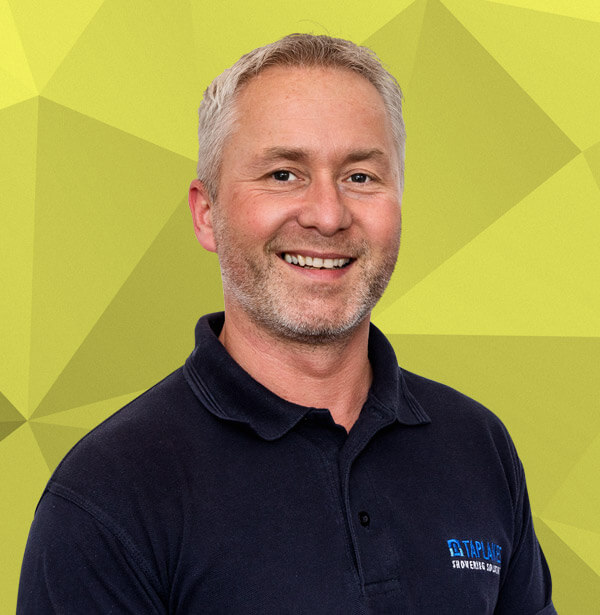 Dave Winter
Senior Fabricator and Training Leader
Dave joined Taplanes in 2003 and hasn't looked back since….
Find out more
…. He is one of our most skilled and experienced fabricators and enjoys supporting the design team to build prototypes and new products and offer customers on-site support.
Away from the factory, he and his wife enjoy cycling and walking in the Dales and travelling abroad. He loves a good movie or boxset and he reckons his greatest achievement in life is his three daughters, Robyn, Kerry and Amy but we reckon his greatest achievement is living in a house full of women and holding onto his hair.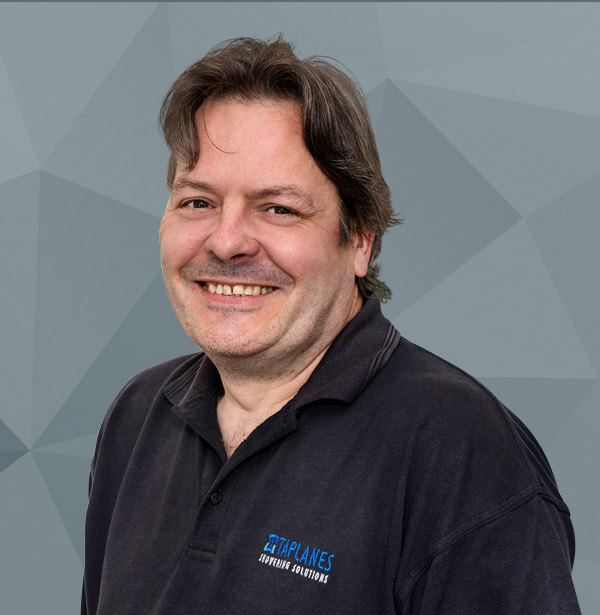 Dave Anderson
Supervisor
Dave is too busy enjoying the sunshine to write anything….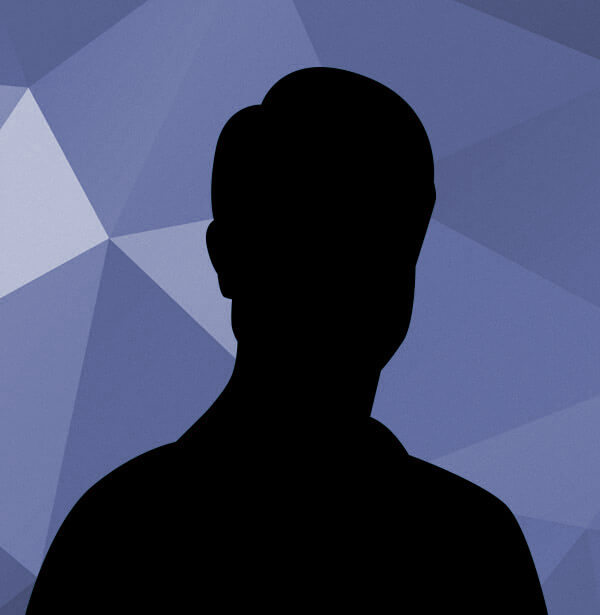 Andy Watson
Foreman
Otherwise known as Gadge, he likes to go incognito….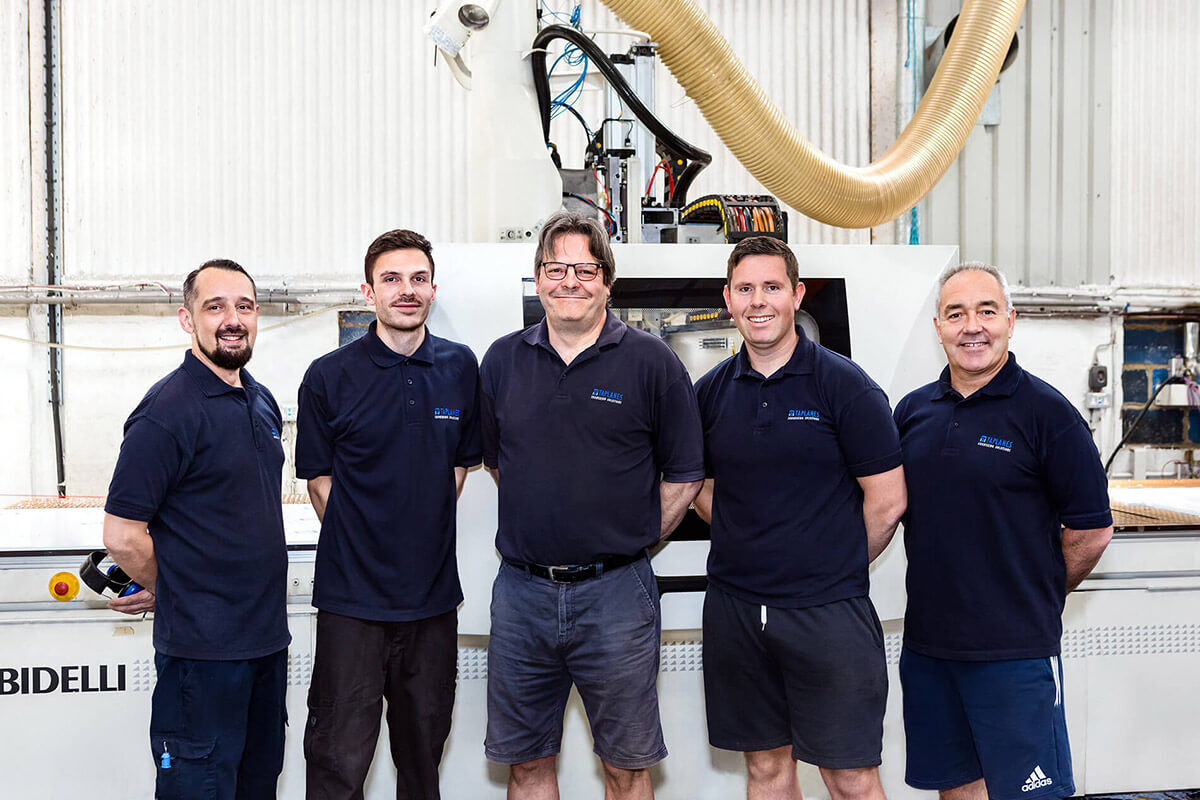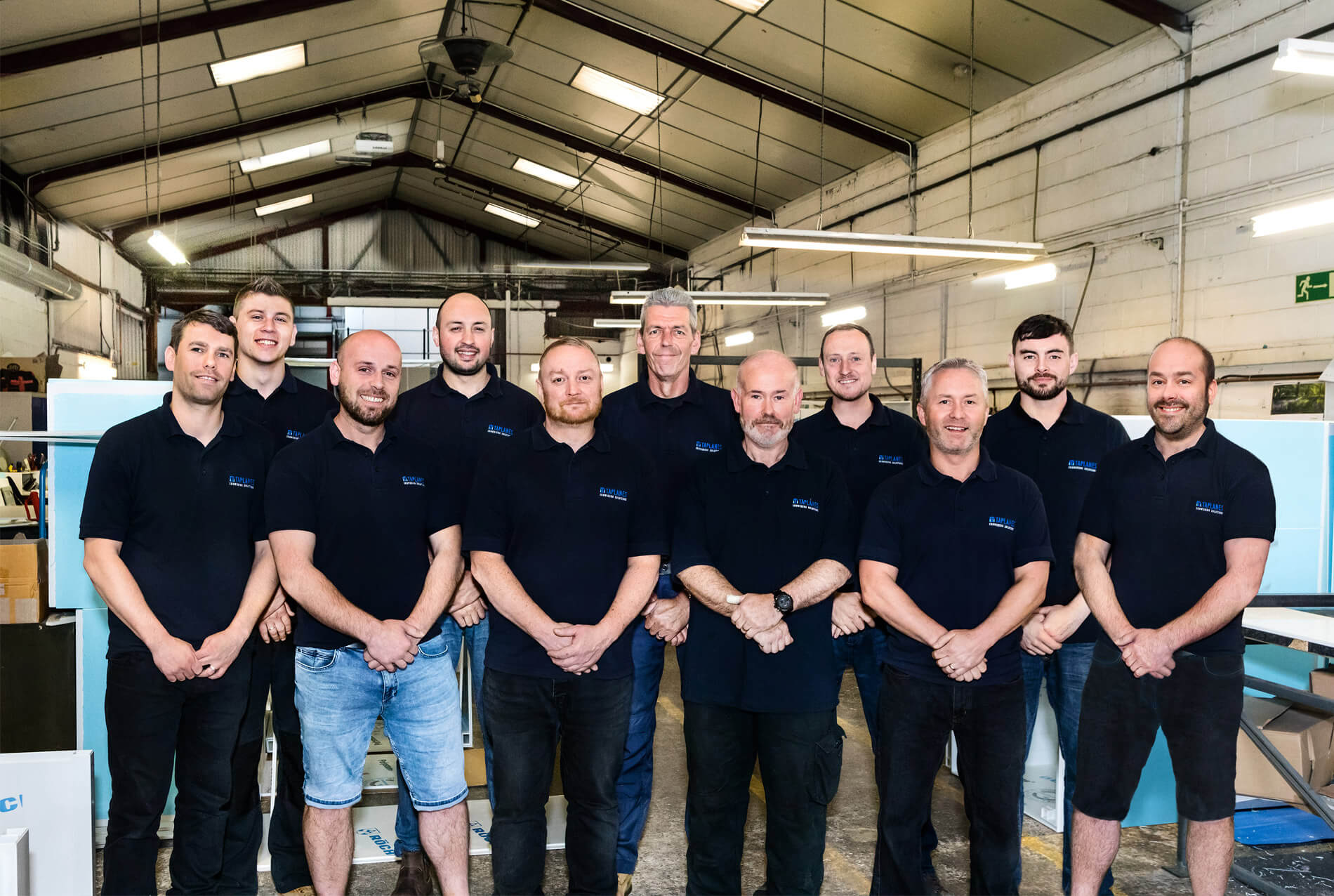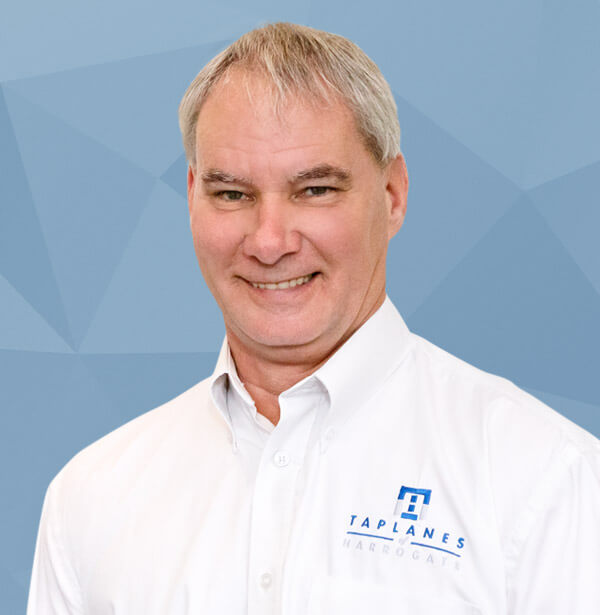 Steve Denton
Transport Manager
Steve joined in 2007 and you may well have met him when….
Find out more
….he delivered your shower or bathroom pod in 'Nancy Marie', Taplanes 18 tonne wagon. Steve has over 32 years experience in the transport industry, incorporating journeys around the UK and to Europe; so there is probably not a town (or service station!) that he hasn't visited.
Away from work, when he's not spending time with his young daughter, he is restoring vintage vehicles; however his latest project is restoring an 1895 Robey Portable Steam Engine, which is nearing completion after buying it in pieces at auction. We cannot wait to see the finished product!
Have a question?
If you'd like to find out more about us and our solutions, just drop us a line or give us a call.