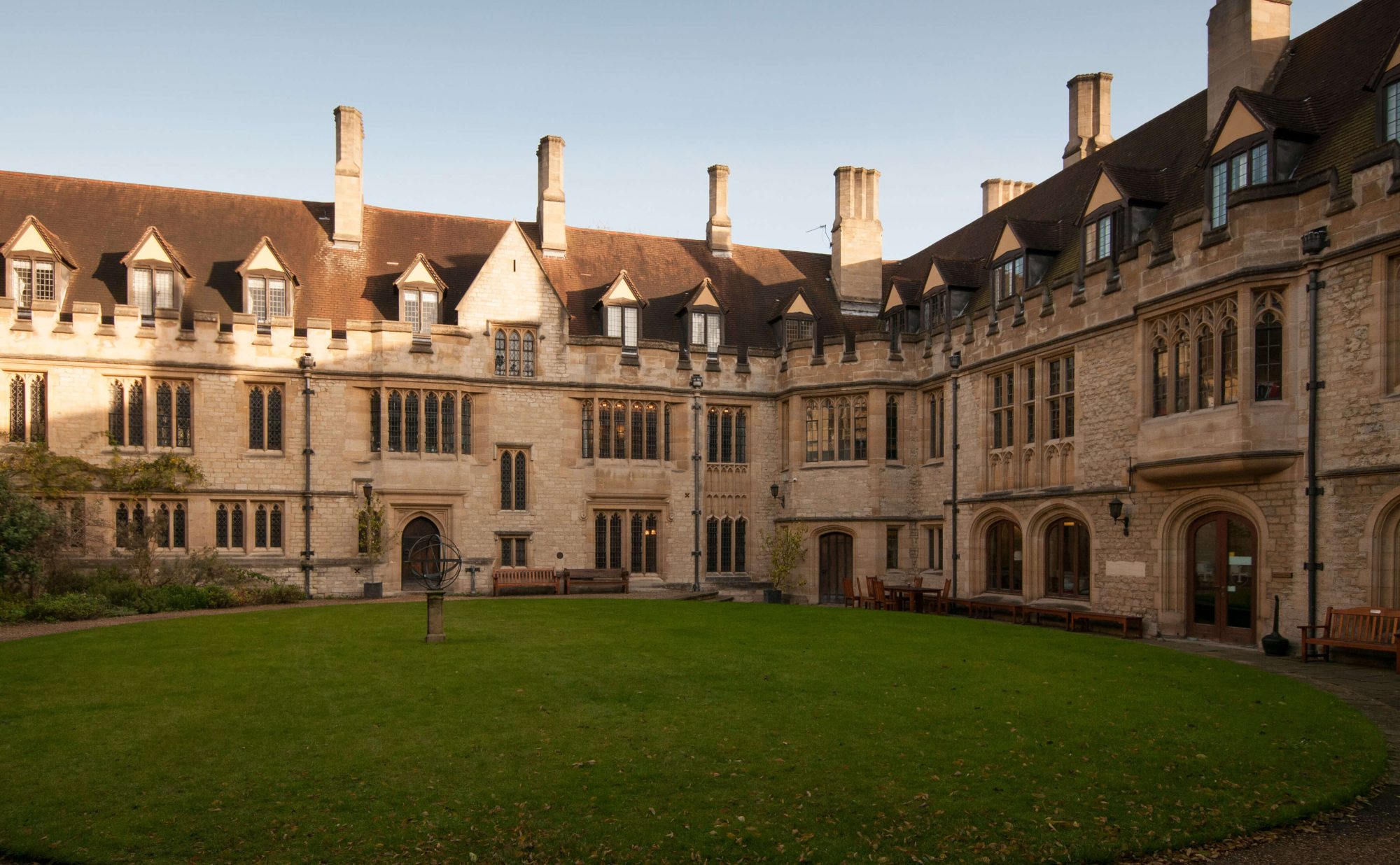 St Cross College, Oxford
St Cross is one of Oxford University's most recently developed postgraduate colleges. Established in 1965, the College offers courses in a variety of subjects and prides itself on the relaxed structure of its social facilities, a policy integral to their strong scholarly community. After visiting the Taplanes exhibition at St John's College, Oxford last year, St Cross College approached Taplanes to create a new vanity unit to replace an existing unit that was part of a fitted wardrobe system, as the time had come to refurbish and upgrade.
Taplanes created a solution manufactured in polypropylene and accessorised with a complimentary coloured composite material top and shelf. It was just what St Cross were looking for. Taplanes' approach to the problem was to design a suitably modern one piece unit that could replace the existing one without any major alteration. The design team were eager to undertake the task of creating a new product to fit seamlessly into the student bedrooms with little disruption to the existing unit, making it easier to install. The units were made to measure and are a hygienic, waterproof and practical solution for the college.
If you would like any further information regarding our products please contact us on 01423 771645 or email enquiries@taplanes.co.uk
Project
Fitted Wardrobe Vanity Unit Refurbishment
Requirements
Bespoke designed all-in-one vanity unit
Use
Post Graduate student accommodation
Taplanes Product
Bespoke enclosed vanity unit
Product Details
All in one vanity unit with washbasin, made to measure and complimented with black solid surface top and shelf